IT FLIES USA at The University of Dayton
IT FLIES USA was a truly international competition over at The University of Dayton, Ohio, the winning team being from The University of Manchester UK with their two person short range VTOL aircraft with an electrical propulsion system.
Our many thanks to our judges from The Society of Experimental Test Pilots, and the Society of Flight Test Engineers.
The winning team were presented with $800 from Merlin Products Ltd., and affiliate memberships of The Royal Aeronautical Society, London.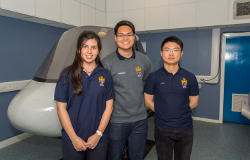 Winners - Yufei Jin, Ana Gea Espinos, Thomas Moissinac.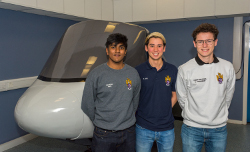 Winners Most Innovative Design - Charles-Antoine Lassonery, Kavin Kumar, Seiya Sato