Coventry University now have unique Simulation Suite
Merlin Flight Simulation Group is delighted to have delivered two engineering flight simulators to the new state of the art flight simulation suite at Coventry University. Not only does this make Coventry the first university in the UK to have two simulators - able to operate individually, or within the same visual scene, but the simulators are also linked up to the Harrier airframe within the simulation suite.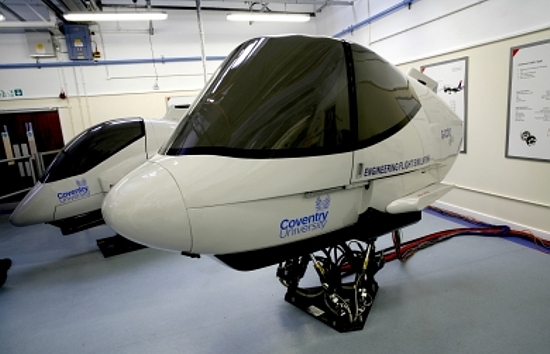 Paul Ivey, Dean of the Faculty of Engineering and Computing said:- 'This simulation suite is the most advanced piece of equipment to be found at any University, and we are delighted to have secured these simulators for our students who will be able to improve the precision of their aircraft design. The suite will double up as a community resource because the local air cadets who currently use the aerospace lab. will be able to use the latest in technology.