Simulator for Mississippi State University
Merlin Flight Simulation Group have recently installed an MP500-1 Academic Engineering Flight Simulator in Mississippi State University.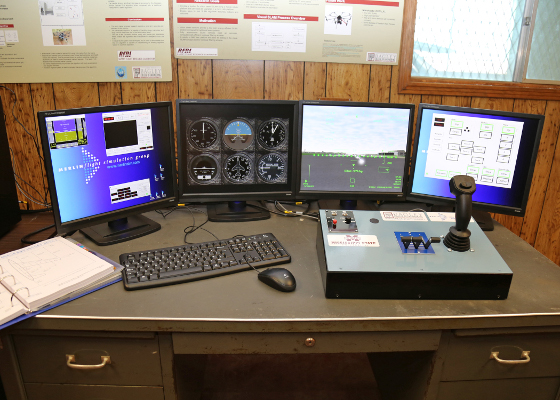 Calvin Walker, who teaches aerospace engineering at MSU in the Bagley College of Engineering said:-
"This flight simulator will give us the opportunity to show students the dynamics of an airplane after a perturbation and the consequences of an inadequate design. Currently, we present the dynamics on the form of a strip chart. But actually seeing the motion of the airplane in real-time will greatly enhance the student's ability to understand how an airplane flies."
In 2013 a team of students from MSU won Merlin's IT FLIES Aircraft Design and Handling Competition held at The University of Dayton (UD), with their design of a single engine turboprop aircraft - which was highly aerobatic. They created the design using Merlin's off line editor, and then travelled to UD two days before the Competition to enable them to perform real time testing on the UD MP521. The installation of MSU's own MP500-1 provides MSU students the opportunity to flight test their aircraft designs in house, with the added benefits as described, above, by Calvin Walker.