Merlin complete installation of new simulation suite at the United States Air Force Academy, Colorado
Merlin Flight Simulation Group have supplied the USAFA with a new simulation suite consisting of two MP500-1's and two of their latest MP525 simulators.
Lt. Col. Judson Babcock, Aeronautics Laboratory Director, said:-
"The Department of Aeronautics will incorporate the engineering flight simulators into many aeronautical engineering courses such as Aircraft Stability & Control, Aircraft Feedback Control, and Aircraft Design. The simulators will allow cadets to experience the effects of aircraft design choices in real-time and full-motion. The simulators will also be incorporated into on-going and new research projects to investigate new UAV concepts and modifications to existing aircraft."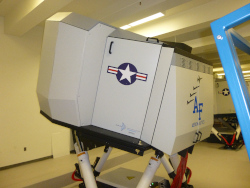 Exterior view of the MP525 simulators at the USAFA, Colorado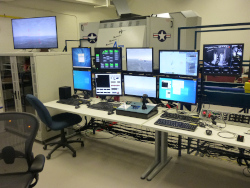 View of the Instructor's Station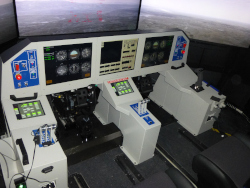 Interior of an MP525